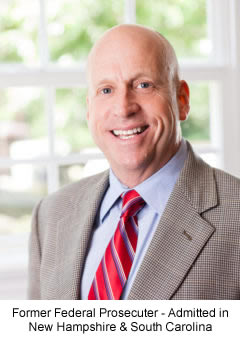 Attorney Peter G. McGrath is a New Hampshire native and founding member of the firm, who concentrates his practice in the areas of complex injury law, family law, environmental law, real estate law, and general litigation matters. Attorney McGrath combines a unique and expansive background of litigation experience, both from the prosecutorial side and from the private sector. As a federal prosecutor with the United States Department of Justice, Attorney McGrath was the lead prosecutor for the government in several major federal cases, including several in New Hampshire.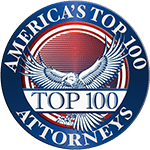 Attorney Peter McGrath has been awarded the Lifetime Achievement selection among America's Top 100 Attorneys®. Lifetime Achievement selection to America's Top 100 Attorneys® is by invitation only and is reserved to identify the nation's most exceptional attorneys whose accomplishments and impact on the legal profession merit a Lifetime Achievement award. Selection is not achieved based on a single accomplishment or a single great year of success, but rather on a lifetime of hard work, ethical standards, and community enriching accomplishments that are inspiring among the legal profession. Less than one-half percent (0.5%) of active attorneys in the United States will receive this honor — truly the most exclusive and elite level of attorneys in the community.
During his tenure with the Justice Department,
Attorney McGrath served as a Special Assistant United States Attorney in several federal districts, handled numerous jury trials, and directed various complex investigations. Since 1992, Attorney McGrath has been in the private practice of law focusing on family law, personal injury, medical malpractice, business legal counseling, and real estate law. Attorney McGrath received a master's degree in environmental law (MSL), magna cum laude, and his Juris Doctor, cum laude, from Vermont Law School, and he was a note editor of the Vermont Law Review. He is admitted to practice law in the State of New Hampshire and the United States Supreme Court Bar. Attorney McGrath serves as a Member of the American Bar Association, NH Bar Association, Rotary Club of Concord, BNI Partners for Success, and NH Association for Justice. He has been a speaker at environmental seminars and other seminars involving real estate issues and the rights of landlords and tenants.
Attorney McGrath was presented the National "TOP 100 Trial Lawyers" award in 2014 and Cappies "Best Law Firm" in 2013 & 2017.