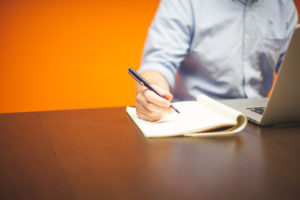 Common Questions
There are some questions we have found that our office hears on a daily basis. We have gathered some of our top FAQs and hope it answers some of your questions.  Of course, our staff is happy to speak with you further.
Q: Will your office handle my type of case?
A: McGrath Law Firm offers expertise in a variety of legal areas from family law, criminal law, real estate law, probate, personal injury, and much more. Our experienced attorneys have most likely handled a case like yours in the past. If in the rare instance, we do not feel that we can provide the best service for you, we will offer referrals to other local attorneys who may be better suited for your needs.
Q: How much does the initial consultation cost?
A: Typically $250-$275 (varies by attorney) for the initial consultation which lasts one hour. The rate after that really depends on the attorney and the type of matter. Rates differ for Unbundled Services and personal injury consultations as well. Please call our office at (603)224-7111 if you have a legal matter you would like to discuss, and we will be able to give you a better idea as to how much your initial consultation will be.
Q: How much does it cost to hire an attorney?
A: It depends on the attorney and the type of case. During the initial consultation, the attorney will discuss his/her rates and an estimate of what they think the matter will cost.
Q: What do I need to bring with me to the initial consultation?
A: Any paperwork related to the case that is already in your possession.
Q: I just have a quick legal question; can I speak with an attorney?
A: Most legal questions aren't cut and dry. It really depends on the circumstances and the attorney usually needs more information in order to provide you with proper legal advice; therefore, the next step would be to schedule a consultation.
Q: I don't have the money for the initial consultation, what are my other options?
A: There are programs out there to help those who have a legal matter, but cannot afford to hire an attorney. The Legal Advice and Referral Center will screen you for eligibility based on your income. If you qualify, they will point you in the right direction to get you the help you need. NH residents can reach them at 800-639-5290.
If you are not feeling well, you see a doctor.  Just as you wouldn't gamble with your health, you don't want to gamble with the outcome of your legal matters.  If you have a legal matter, we suggest you contact an attorney.  Call us for a consultation!
Contact us!
The legal team members at the McGrath Law Firm, founded by attorney Peter McGrath, former federal prosecutor, will walk you through every step of the challenging legal matter to address your concerns and achieve your goals as efficiently as possible.  From civil litigation, personal injury, Collaborative Law, Family Law, foreclosure prevention, criminal defense, the experienced attorneys at McGrath Law Firm have a successful track record in all aspects of Family Law. Call us to schedule your consultation at (603) 224-7111.