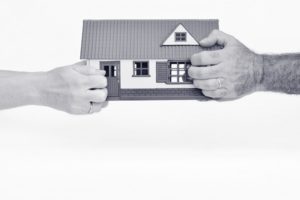 In your divorce process in the majority of states in the U.S., your marital property and debt will be valued and divided "equitably" according to several circumstantial factors. You need an experienced family law attorney to ensure your marital property is divided fairly. The division of property can be tricky, however. Some divorcing spouses may attempt to hide assets or conceal their true value, in an attempt not to share them with the soon-to-be-ex-spouse.
To determine a fair division, you will need to know the correct value of your assets. It's important to keep good records so that you have an idea of the complete list of all property. Your attorney will help you compile a list of property types some people may forget to list.
Unfortunately, according to Forbes, 'Husbands hide assets (or at least, try to hide assets) much more frequently than most wives expect." In one case, a divorcing New York business owner's business partners got in trouble along with him, because they contributed to defrauding his wife by undervaluing the husband's share in the cash-based business. The ex-wife of former Apple CEO John Sculley sued him two years after their divorce for failing to "fully and honestly disclose his assets … [including] substantial private equity investments and investments in privately held companies and ventures around the globe."
Forbes contributor Jeff Landers warns that spouses married to a person who will lie, cheat and steal in the divorce are often too embarrassed to report it, and may settle for less than may be their equitable share. He offers some red flags that might indicate a spouse is hiding assets, such as when the individual:
Is secretive, and maintains complete control of bank information and online passwords.
Has a separate P.O. box for account statements and bills.
Deletes personal financial programs such as Quicken from his computer, or removes the hard drive, and says the computer containing financial records has "crashed."
Insists on urgent speed in your signing important financial documents.
Reports a dramatic decrease in value of marital and/or business investments.
Opens multiple business or personal bank accounts without obvious reasons for having that many.
Sells asset sales to friends or relative for less than fair market value, with the intent of reversing the sale after the divorce is finalized.
The same advice goes in any of the above cases: tell your lawyer.
The seasoned family law and divorce lawyers at the McGrath Law Firm, founded by attorney Peter McGrath, will walk you through every step of the challenging divorce process to address your concerns and achieve your goals as efficiently as possible.  From spousal support, child support, fault, and equitable division of property and debt to valuations, pre-nuptial agreements, annulments, and restraining orders, the experienced attorneys at McGrath Law Firm have a successful track record in all aspects of divorce law. Call us to schedule your consultation at (800) 283-1380.