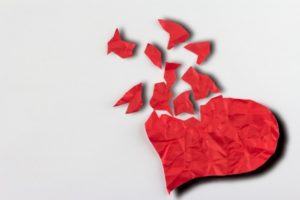 In an age of no-fault divorce, you don't need reasons (grounds) to choose to divorce. You're not required to prove that the person you're divorcing did something that caused the end of your marriage. Many states, including New Hampshire, however, still allow fault-based divorces, where one or both spouses need to prove that the other is to blame for the failure of the marriage. Grounds for divorce can include adultery, extreme physical or mental cruelty, desertion, and substance abuse.
Mental health problems in either spouse or in both can place huge pressures on a marriage. When a mentally ill or "insane" spouse is involved in a divorce, New Hampshire law allows a court to appoint a guardian to represent the person's interests. However, the person's mental condition cannot be used as a way to delay or prevent the divorce process.
In many states, insanity and severe mental illness are accepted as grounds for divorce. While a spouse's mental instability can support grounds of extreme cruelty in a fault divorce, in New Hampshire, severe mental illness (such as schizophrenia) is not considered grounds for divorce.
Mental health problems do, however, figure in a New Hampshire court's consideration of child custody and visitation. If a court concludes that a parent's mental illness is so severe that it would endanger the child to be alone with the parent, it can order supervised visitation, that is, contact only in the presence of a third party. When a parent's mental illness is very severe and ongoing, a court can determine that the parent is unfit, and can terminate parental rights, but only if it's proven necessary beyond a reasonable doubt.
Mental illness can also affect alimony (spousal support) and the division of property. The needs of the mentally ill spouse who is unable to be employed may be a reason to award a greater amount of alimony to that spouse.
According to Lisa Sandford, writing in the New Hampshire Bar's Bar News, "Dealing with the complicated issues surrounding a divorce or child custody case is difficult for any litigant. But those who suffer from mental illness – in any form and to any degree – face the added challenge of overcoming the stigma attached to their illness so they can get a fair day in court."
The seasoned family law and divorce lawyers at the McGrath Law Firm, founded by attorney Peter McGrath, will walk you through every step of the challenging divorce process to address your concerns and achieve your goals as efficiently as possible.  From spousal support, child support, fault, and equitable division of property and debt to valuations, pre-nuptial agreements, and restraining orders, the experienced attorneys at McGrath Law Firm have a successful track record in all aspects of divorce law. Call us to schedule your consultation at (800) 283-1380.